SphereMD began back in 1997, with roots in the Pacific Northwest at the Port of Portland. In those days, we were called Pacific International Maritime Medical Services, and that's what we did: worked with the owners of merchants ships and their agents and crews to help facilitate affordable, top-quality shipboard, in-port and emergency evacuation medical care. Each need, each client request and each solution provided led to another, and as our sphere of services and experience grew, we evolved into a fast-growing organization that today helps a wide range of companies manage and streamline anything from medical services to workforce deployments, maritime medical needs to OSHA compliance, health care program development to travel immunizations and more.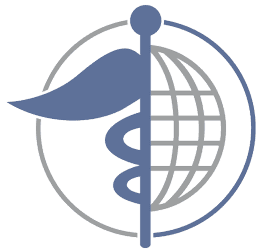 David Shubin, RN BSN CTH

Chief Operating Officer

David Shubin started his health care career taking care of critically ill premature infants at Dornbecher Children's hospital. Since 1997 David has been with SphereMD where he practices maritime, occupational, and travel medicine. David is certified in travel health and still enjoys seeing patients whenever possible. Most of David's days are spent focusing on helping deliver innovative solutions to his clients that help make medicine more accessible to industry. Born in NY David has lived in Portland for the past 25 years and never plans to leave. David is married with 3 children and loves to travel with his family and go scuba diving with his wife.

Brian W. Battalia, MD

CEO, Chief Medical Officer

Dr. Battalia is one of the founding partners of SphereMD. He is a Portland, Oregon native. A graduate of Oregon Health Sciences University School of Medicine, he finished his internship, residency and chief residency, in Internal Medicine, at Portland's Legacy Good Samaritan Hospital. He has been on staff there for 29 years and is currently the Medical Director of their Urgent Care. Dr. Battalia is an avid reader of history and politics. He enjoys gardening, cooking and spending time with his wife, Aphrodite. He has one adult son, Nick.

Dan Vasend, MS CRNA

Founding Partner and Board Member

Dan Vasend is one of the founding partners of SphereMD and a current Board Member. He is a Linfield College graduate, and earned his Masters degree from California State University Long Beach. With 20 years of anesthesia experience, specializing in the management of outpatient anesthesia services, Dan provides valuable insight to SphereMD. Dan is an Oregon native, married with three children, and loves to hunt and fish in the Pacific Northwest.

Heather Moats

Director of Maritime Health Operations

Heather has spent some 20 years in the maritime industry, beginning as a boarding agent and over the course of 16 years moving up to Port Manager then Regional Operations Manager of North and Central America. Heather joined SphereMD in 2012 as Director of Maritime Operations overseeing daily operations in all divisions, with primary focus on maritime and deployment divisions. Heather has excelled at process improvement including receiving Lean Six Sigma Black Belt Certification. As an active advocate for Portland's Maritime Industry, she has been particularly involved with the Columbia River Steamship Operators Association – including serving four years as president. Heather enjoys the outdoors everything from golfing, walking or simply driving around the countryside to traveling around the world.

Kendon Masterson, EMT

Senior Case Manager

Kendon Masterson started his health care career as a Nationally Registered Emergency Medical Technician and Volunteer Firefighter in Washington state. His time with the fire department allowed him to participate in many rewarding activities, such as elderly welfare checks, community health screenings, and teaching CPR and First Aid to local high school students. As Senior Case Manager, Kendon enjoys coordinating complex medical care for patients around the country. In his free time, he enjoys traveling, exploring historic landmarks, reading, and hanging out with his wife and young daughter.

Jennifer Schwarting, LPN

Maritime and Deployment Coordinator

Jennifer Schwarting is a southern California native who adores her adopted home in Portland, Oregon. After completing her degree in English and teaching credential, she taught 7th and 8th grade English for several years before going to nursing school. Her clinical background includes experience with long-term care, hospice, and home health nursing. A relative newcomer to SphereMD, Jennifer enjoys engaging with the broad range of medical issues, experiences, and challenges that arise every day. Jennifer is married and has one son; she enjoys hiking, traveling, snorkeling, and knitting.

Courtney Bethune, EMT

Travel & Industrial Services Manager

Courtney Bethune has been with SphereMD since 2014 where she practices maritime, occupational health, and emergency medical care. Her professional interests are mostly emergency care, as she started her career as an Emergency Medical Technician firefighter 6 years ago. She was born and raised in the Portland area and loves it. Like most Portlanders she loves anything that has to do with the outdoors, especially hiking, camping, swimming and backpacking. She has a passion for traveling the world and being connected to nature.

Joyce Beckman

Billing and Audit Office Associate

Joyce Beckman began work with SphereMD's accounting team in January 2014. Upon graduating college for business administration in 1984, she entered the Portland shipping industry and worked 30 years doing accounting and billing. When the company was sold, Joyce would have gone to work for the shipping agency that purchased them, but David and Brandy of SphereMD happened to make a holiday visit there and learned of the company's sale. Joyce accepted a job with SphereMD, thus bringing with her 30 years of knowledge of the maritime industry. Joyce has lived most of her life in the small town of St. Helens, Oregon where she was born and raised, and remains very close to her family. She is married with one son, a daughter-in-law and 2 young grandsons. She enjoys camping, riding quads at the Oregon dunes, vacationing and seeing new places, singing in her church choir, quilting, gardening, learning to play the ukulele and spending time with her extended family.

Tod Gannett

Director of Business Development

Tod spent 35 years in the maritime shipping industry before taking on the role of Director of Business development at SphereMD in 2016. Over the course of his career he rose from boarding agent to Port Manager and then to General Manager and Vice President in charge of the North American west coast for a major maritime company. Tod has excelled in developing and maintaining customer relationships throughout his career. With his role at SphereMD Tod will take his strength with client relationships and expand our client base throughout Asia and other shipping centric parts of the world. He is a seasoned traveler and has many contacts throughout the maritime shipping world on which to spread the name of SphereMD to many new places. In his leisure time, Tod enjoys the outdoors, whether it be walking, playing golf, playing tag with his grandkids or simply working in his vast yard. He is married with 5 grown children who live in various parts of the country and greatly enjoys the rare occasions when they can all be together.

Julie Schantz, RN BSN

Certified Travel Health Nurse

Julie Schantz graduated from OHSU and worked as an Infection Control Practitioner for two hospitals eventually working for Multnomah County Disease Control for 20 years. She earned a certificate in epidemiology from the University of Washington CDC course. The health department opened a Travel Medicine program which Julie managed for 10 years. When that clinic closed, Julie retired from the health department and joined the staff at Travel and Immunization Clinic of Portland. Julie is certified in Travel Health and takes an active role in running the nursing practitioner side of the clinic. Julie is married with two children. She enjoys travel adventures with her husband and visiting her children who live on the east coast. Julie is an avid gardener with a green house and enjoys bringing her co-workers fresh tomatoes all summer.

Jamee Flack, EMR

Occupational Health Technician, Maritime Coordinator

Jamee's interest in the medical field started 11 years ago when she went to Battle Ground High School where she got her CNA. Jamee worked in an adult care facility until she moved from Washington to Oregon. After that, she started work as a bar manager while also working as an administrative assistant for a ship yard in Portland. In 2016, after missing being in the medical field for too long, Jamee decided to return to school to obtain her Phlebotomy and Emergency Medical Response license. Shortly after receiving these, she joined SphereMD's team where she practices maritime, occupational health and emergency medical care. Jamee enjoys spending time with friends and family, going camping, watching movies and playing board games. Her goal is to eventually travel all over the globe and see all the wonders it has to offer.

Melissa Masterson

Medical Claim Auditor

Melissa is a native of the Pacific Northwest, and has always held a deep appreciation for the region's natural beauty. Prior to joining SphereMD's accounting team, Melissa spent ten years in customer and patient services where she acted as a liaison between patient and provider. Outside of her working environment, Melissa is pursuing a master's degree in history and social anthropology from Washington State University. She enjoys adventuring to new places, baking, gardening, museums, skaldic poetry and spending time with her husband and young daughter.

Randy Cevera, RN BSN

Travel Health Nurse

Randy has over thirty years of nursing experience-the great majority in inpatient and outpatient dialysis Recently he worked in an outpatient cardiology setting for five years. In his spare time he enjoys reading, playing with his dog Bella and travelling with his partner Luis

Sara Ray

Travel Clinic Coordinator

Originally from West Texas, Sara and her husband have called Portland their home since 2004. Sara has a background in social work and has worked in the medical field for over a decade. As the Travel Clinic Coordinator, Sara enjoys interacting with patients and hearing about new travel destinations. Sara is an avid home cook and foodie who loves to explore the Portland food scene. She also spends her time camping, quilting and endlessly throwing a ball for her pit/Great Dane mix Ranger.

Amber Jackson, RN

Travel Health Nurse

Amber Jackson earned her BSN from Georgetown University. After a decade working emergency rooms in several states, she has embraced the field of travel medicine, joining the staff at Travel and Immunization Clinic of Portland in 2011. Amber is married with two young children, all of whom have caught "the travel bug" and travel as frequently as possible. When not zooming around the globe, Amber can frequently be found in her garden or chasing after children, chickens, their black lab and/or parrot.

Marcus Miller, MD ND

Dr. Miller is one of a small number of physicians in the country to be dual degreed and dual board certified as an MD and as a naturopath. He is Board certified in internal medicine. Dr Miller's training allows him to have a broader sense of treatment options and he believes that combining the strengths of conventional and complementary medicine is in the best interest of his patients. When not in the clinic, Dr Miller may often be found in his art studio as he is a painter and print maker with yearly shows in Portland and in galleries in California and Texas.

Jaxsyn Cortese, NREMT

First Aid & Occupational Health Technician

Jaxsyn is a Nationally Register Emergency Medical Technician with an expanded license to place Supraglottic Airways Devices. He received his EMT license from Northwest Regional Training Academy. Jaxsyn is also a volunteer firefighter in Washington State. He is a Portland native and loves the liquid sunshine Oregon has to offer. When he is not assisting his community with medical emergencies, he spends his time with his wife Jennifer and their four rescued fur children Chloe, Beckett, Bailey and Emily. He loves the outdoors and you can easily find him on the weekend kayaking, camping, ATV-ing, fishing and hunting. Jaxsyn is a firm believer of paying it forward with random acts of kindness.

Steve Sonnier, NREMT BS CAOHC

First Aid & Occupational Health Technician

Steve received his B.S. in Human Physiology from the University of Oregon and has lived in the Pacific Northwest for the past five years. He has worked in the medical field for the past 10 years, primarily in orthopedics and emergency medicine. Steve is a frequent volunteer with local outreach clinics that provide care for homeless and disadvantaged individuals. He enjoys going to the gym, traveling, and rowing in his spare time.

Chad Koehnen, BS

Director of Technology

Chad comes to SphereMD with an extensive background in software development, systems integration, and programming. He earned his AS in math and science at Hudson Valley Community College and his BS in computer science and business at SUNY, Empire State. Chad also enjoys mentoring and has helped children learn about robotics.